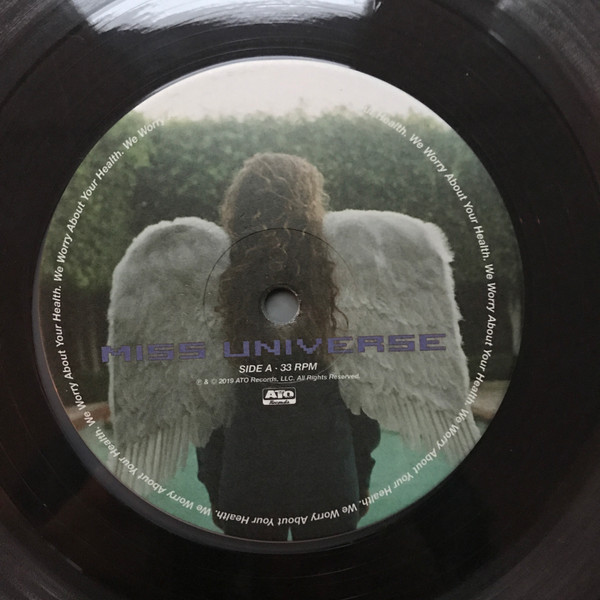 Miss Universe (2LP - Clear Vinyl)
Though she'd been writing songs in her head since she was six, and on the guitar since she was 12, it took a long time for Nilüfer Yanya to work up the courage to show anyone her music. "I knew I wanted to sing, but the idea of actually having to do it was really horrifying," says the 23-year-old. When she was finally persuaded to do so, by a music teacher in West London where she grew up, she says "it was horrible. I loved it".
At 18, Nilüfer – who is of Turkish-Irish-Bajan heritage – uploaded a few demos to SoundCloud. Though she's preternaturally shy, her music – which uniquely blends elements of soul and jazz into intimate pop songs with electronic flourishes and a newly expressed grungy guitar sound – isn't. And it didn't take long for it to catch people's attention. She signed with independent New York label ATO, following three EPs on esteemed london indie label Blue Flowers, and earned a place on the BBC Sound of 2018 longlist. She also supported the likes of The xx, Interpol, Broken Social Scene and Mitski on tour.
Now, Nilüfer is ready to release her debut album, Miss Universe. Though she recorded much of it in the same remote Cornwall studio she used to jam in as a much younger person, it is bigger and more ambitious than anything she has done before. 'Angels', with its muted, harmonic riffs, channels ideas "of paranoid thoughts and anxiety" – a theme that runs through the album, not least in its conceptual spoken word interludes which emanate from a fictional health management company WWAY HEALTH TM. "You sign up, and you pay a fee," explains Nilüfer of the automated messages, which are littered through the album and are narrated by the titular Miss Universe. "They sort out all of your dietary requirements, and then they move onto medication, and then maybe you can get a better organ or something… and then suddenly it starts to get a bit weird. You're giving them more of you and to what end?"
D4
Heavyweight Champion Of The Year.
4:42